Contact Information:

Sehr Performance Machine

722 E. 8th Street
Sioux Falls, SD 57103
Sehr Performance Machine is located in the upper midwest at Sioux Falls, SD. We pride ourselves in offering the most cost effective engine possible without suffering quality. Our highly qualified craftsmen pay attention to the slightest detail and precision machine the parts within a ten-thousands of an inch of the desired specifications, that is why we stand above the competition. With years of experience in building engines for Drag, Circle Track, Street Rods, marine, and passenger cars, we are always testing the latest products to better serve our customers with dependability and quality. Sehr Performance Machine is answering the nations call for affordable, high quality custom engines.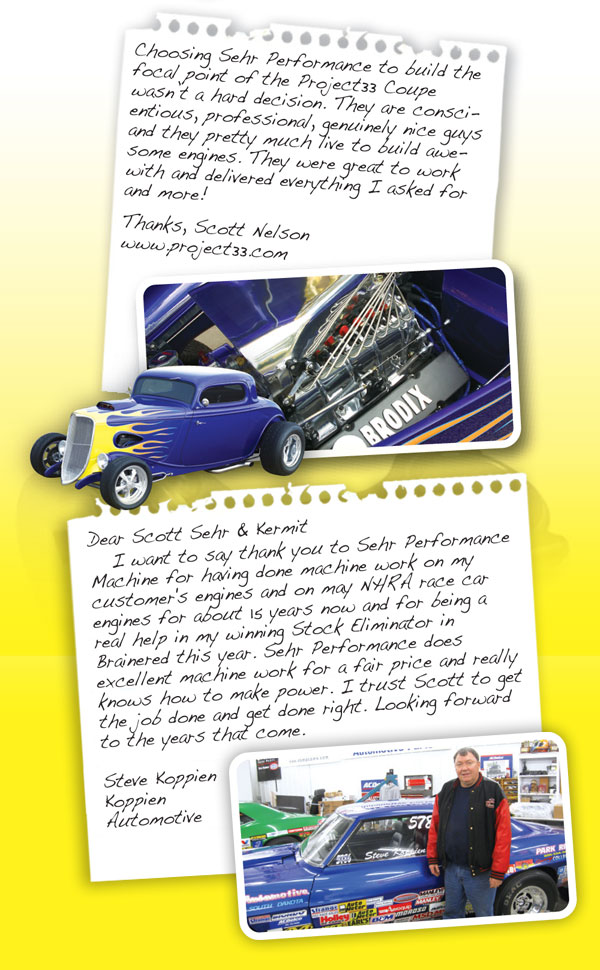 Click here to see Sehr Performance Machine's ad in the AutaBuy Magazine.