1972 FORD MUSTANG MACH1 SORRY JUST SOLD!!!
1972 FORD MUSTANG MACH1, SORRY JUST SOLD!!! How about RED Mustang MACH I ....!!!! rebuilt and Modified 351 Cleveland with automatic trans with shift kit, power steering and disc brakes, detroiot locker rear. This is a MACH I that runs like it looks ..and that is GREAT !!! Stop in and HEAR and drive one FAST piece of FORD ........
Phone: 856-373-0911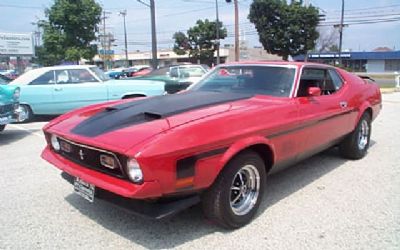 Click on the image for a larger picture.