You auta tell them you saw the ad in AutaBuy when you call or email.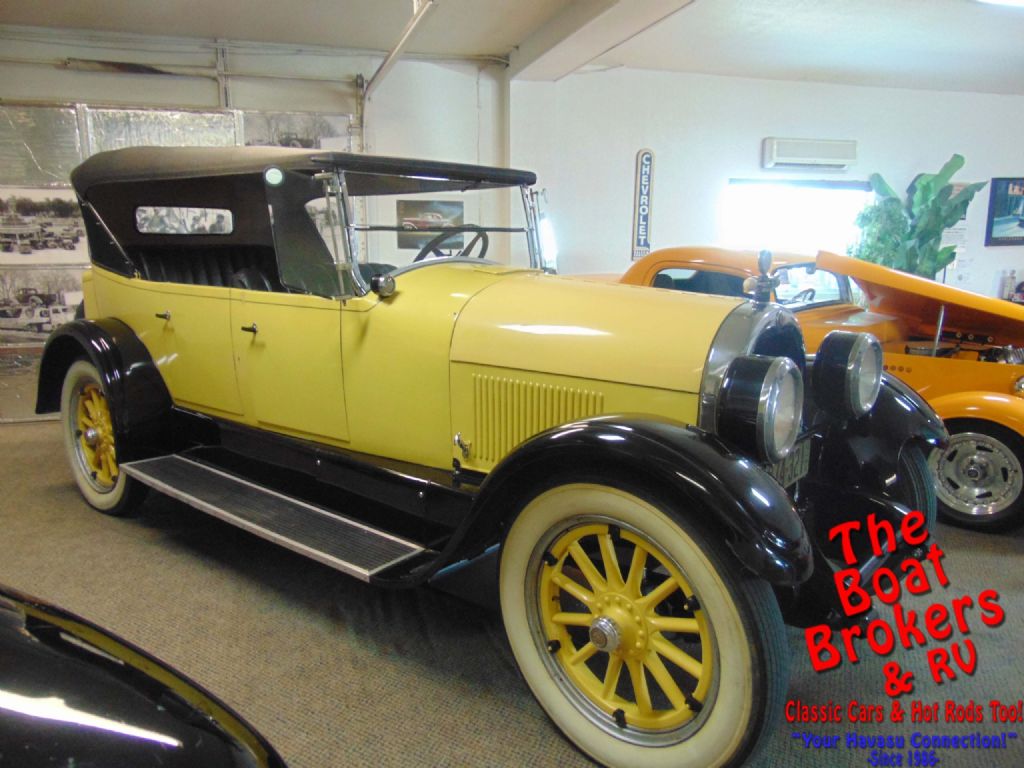 | | |
| --- | --- |
| Exterior Color | Yellow |
| Transmission | Automatic |
| Stock # | 51180 |
1923 Peerless 66 Pheaton Touring Car
Extremely Rare Car
1923 PEERLESS 66 PHEATON TOURING CAR
Estimated value between $80,000 - $110,000.
Call ROB WEBB with offers -208-416-1515
The 1923 Peerless is extremely hard to find, especially in this condition. This car is in great running condition. The interior is in great condition. The engine is period correct 332 90hp with period correct 3 speed manual trans. Most of these cars are found in museums. A great car for a collection.
Trying to find this Touring car in the United States is next to impossible.
Established in Cleveland in 1900 at 43 Lisbon Street, Peerless Motors began producing De Dion-Bouton "machines" under license from the French Company. Engineer Louis P. Mooers designed the first Peerless models, as well as several proprietary engines. The first Peerless-branded vehicles appeared in 1902, with a front-mounted engine driving the rear wheels through a shaft. This later became the standard vehicle propulsion layout for automobiles. In 1904, Mooers designed the Green Dragon racecar and enlisted Barney Oldfield to drive it. The Green Dragon brought notability and success to Peerless, as Oldfield used it to set a number of early world automobile speed records.
1905 Peerless advertisement
In 1905, the 35-horsepower Green Dragon competed in the world's first 24-hour endurance race in Columbus, Ohio. Piloted by Earnest Bollinger, Aurther Feasel, and briefly by Barney Oldfield, the Peerless led the race for the first hour before crashing into a fence, later finishing in 3rd place.
From 1905 to 1907, Peerless experienced a rapid expansion in size and production volume. As the Peerless namesake grew in fame, the company began producing increasingly higher-priced models with a focus on luxury. In 1911, Peerless was one of the first car companies to introduce electric lighting on their vehicles, with electric starters added in 1913. In 1915, the firm introduced its first V8 engine, intending to compete with the Cadillac V8 introduced a year earlier. This model became Peerless' staple production vehicle until 1925, when engines produced by other manufacturers were first used in Peerless models.
| | |
| --- | --- |
| Exterior Color | Yellow |
| Transmission | Automatic |
| Stock # | 51180 |
The Boat Broker

Call 800-488-0258

LAKE HAVASU CITY, AZ

Mention

AutaBuy.com

when you call.
Do you have a similar car to sell? List It Now!
More from this Dealer View All
Share this Listing
Additional Services: